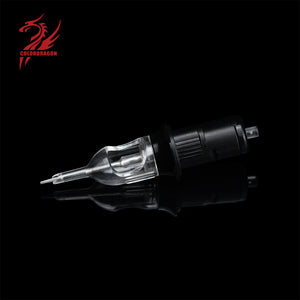 Finally, A good quality Needle cartridge...
I was starting to get sick of trying new needle cartridges.. but these liners from Color Dragon are the Bomb.. They leave nice clean precision lines..their quality control is awesome.. These are the needles every artist should be using.
Awesome ink delivery and nice lines
The standard gauge round liners have been fantastic to use. They were one of the first needles I started using with Color Dragon, and their lesser ink spill and nice bold lines were what sold me to keep using them. I don't feel like I have to fight with the needle nearly as much as another company my shop prefers to use. Also fast af shipping!
great consistent needles
needles are great, i will be ordering more!!!
Colordragon Cartridge Needles 12# Round Liner