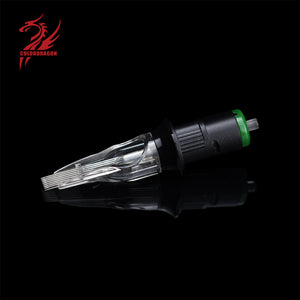 Awesome
I love these cartridges seriously
Awesome for color packing and shading
Love these needles for my shading and color packing. Haven't had many issues as other mags with ink delivery and working well to get a wide amount of skin packed fast.
Quality
The needle tube quality is impeccable. The narrow draw really allows for accuracy while tattooing. I have had very rare occurrences of total failures and overall the product is spot on. The liners always hold the perfect amount of ink, with little to no spill over, and the mags make saturation easy.
Excellent needles!
I'm always skeptical of brands I haven't heard of, but I'm so glad I made this purchase! Excellent quality needles, very smooth, and great customer service. I'm excited to try more sizes, and to see how they grow!
AMAZING NEEDLES!!!! LOVE THE QUALITY!!!!!!!!!!!